Kathy, her husband, and 2 friends took advantage of some uber inexpensive round-trip flights to Madrid this past month. They squeezed in 16 days between craft shows to go. Since it is now sweater weather in New England, Kathy was a bit pre-occupied with the show and sales events that are coming up for her this season.
Lots of sight-seeing and super magnificent vistas of cliffs, beaches and surf in saturated hues of turquoise, royal blue, burnt umber and white - just stunningly awe-inspiring. And lots of knitting and crocheting while on the move. 

And the museums, especially in Madrid! But given the time of year (knit-wear and sweater season starts in October in New England). So many masterworks of 20th century art. But all our girl Kathy could think about as she looked at these pieces was, "What a great color palette for a scarf!"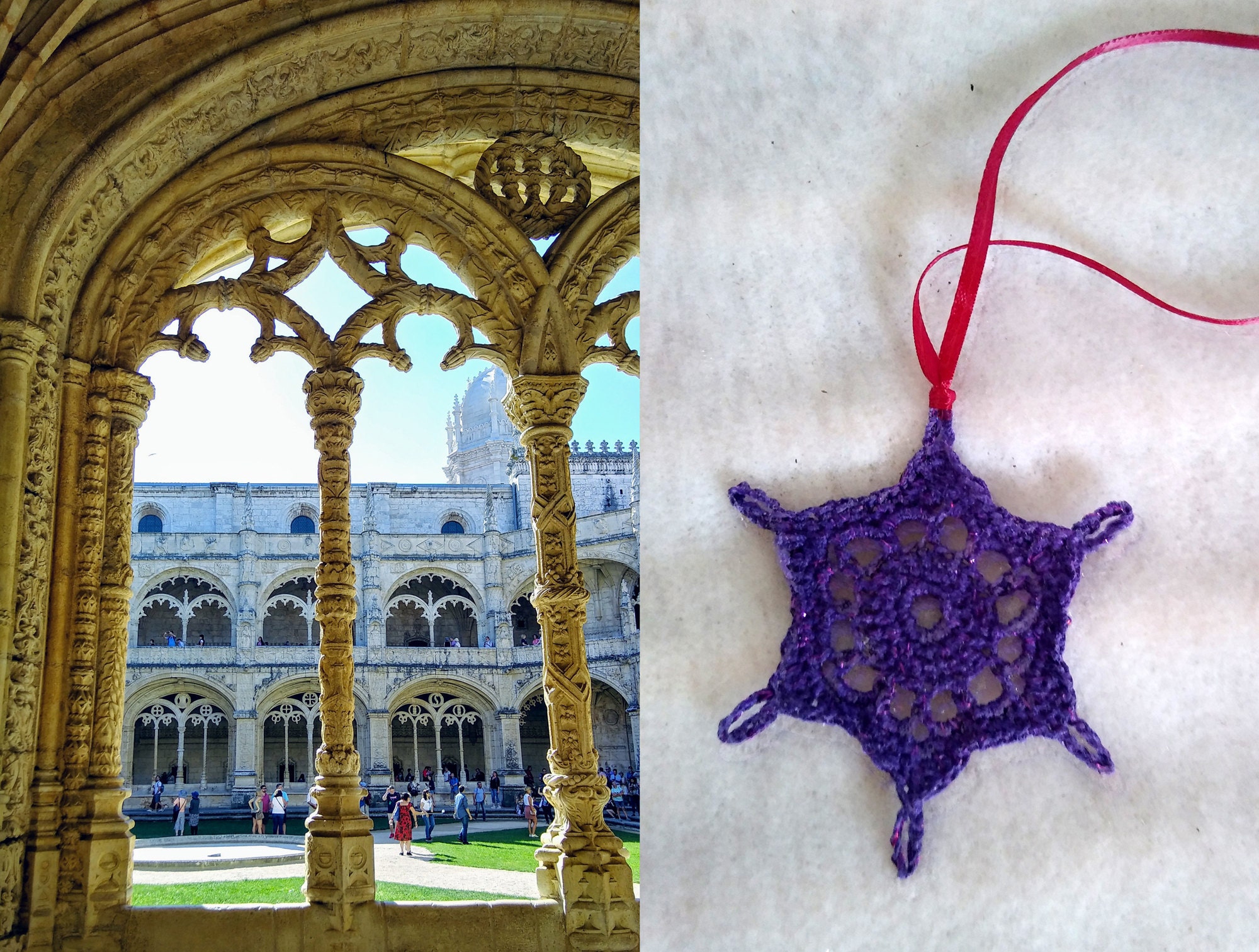 Inspiration comes in many ways. In Portugal, the intricate carved stonework on the Manueline-style buildings that survived the 1755 earthquake looked to her very much like the crochet lace snowflakes she was assembling during travel time.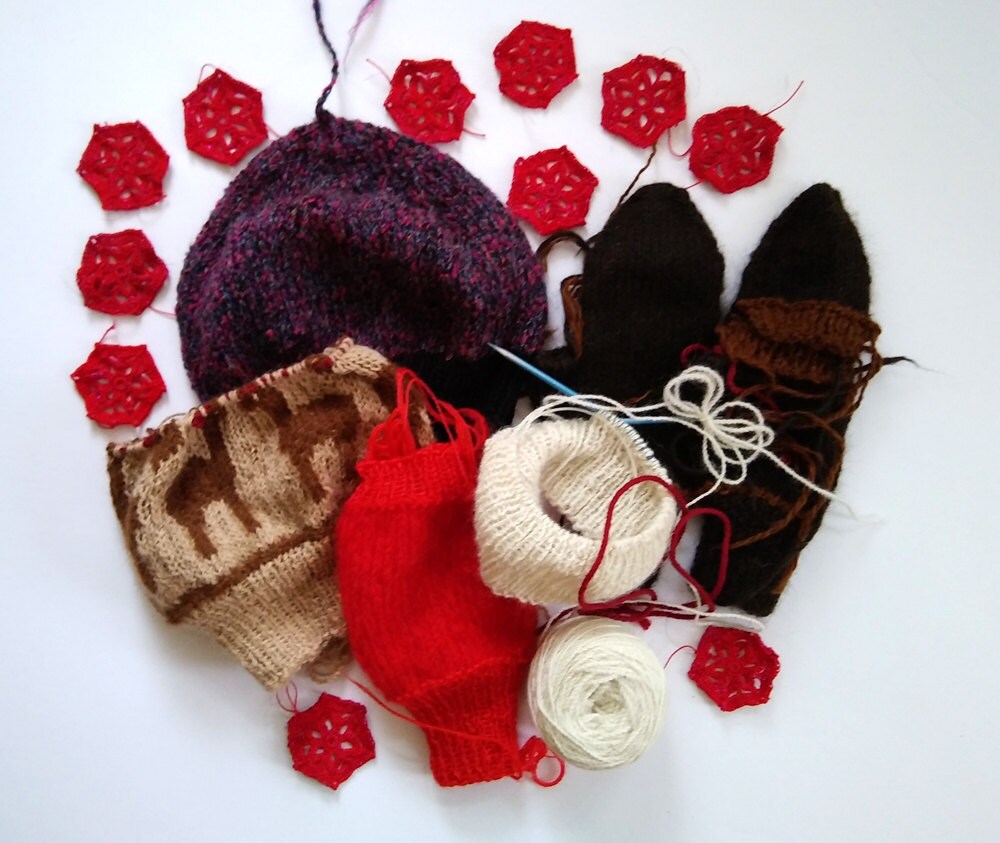 Those fingers are always moving - Final vacation tally: 
1 beanie hat (to match some fingerflap mittens)
1 pair of finger-flap mittens  (still need to finish the thumbs)
2 partially complete alpaca beanies
1 red mohair fingerless glove (needs its mate)
11 red sparkly crochet ornaments (need stiffening) 
Not too shabby! You can find them at her upcoming shows this fall. The complete list is here:  https://www.kathyzolafiber.com/events