Alpaca wool is luciously soft, lightweight, silky and warm, much like cashmere. Unlike sheep wool, it has no lanolin making it almost hypoallergenic. Folks who find sheep wool itchy are often quite comfortable with alpaca wool. 
I have been truly fortunate to find an alpaca farm in the town next to mine. Borgstein Alpaca Farm is owned and operated by Karen Borgstein, a wonderful Dutch lady.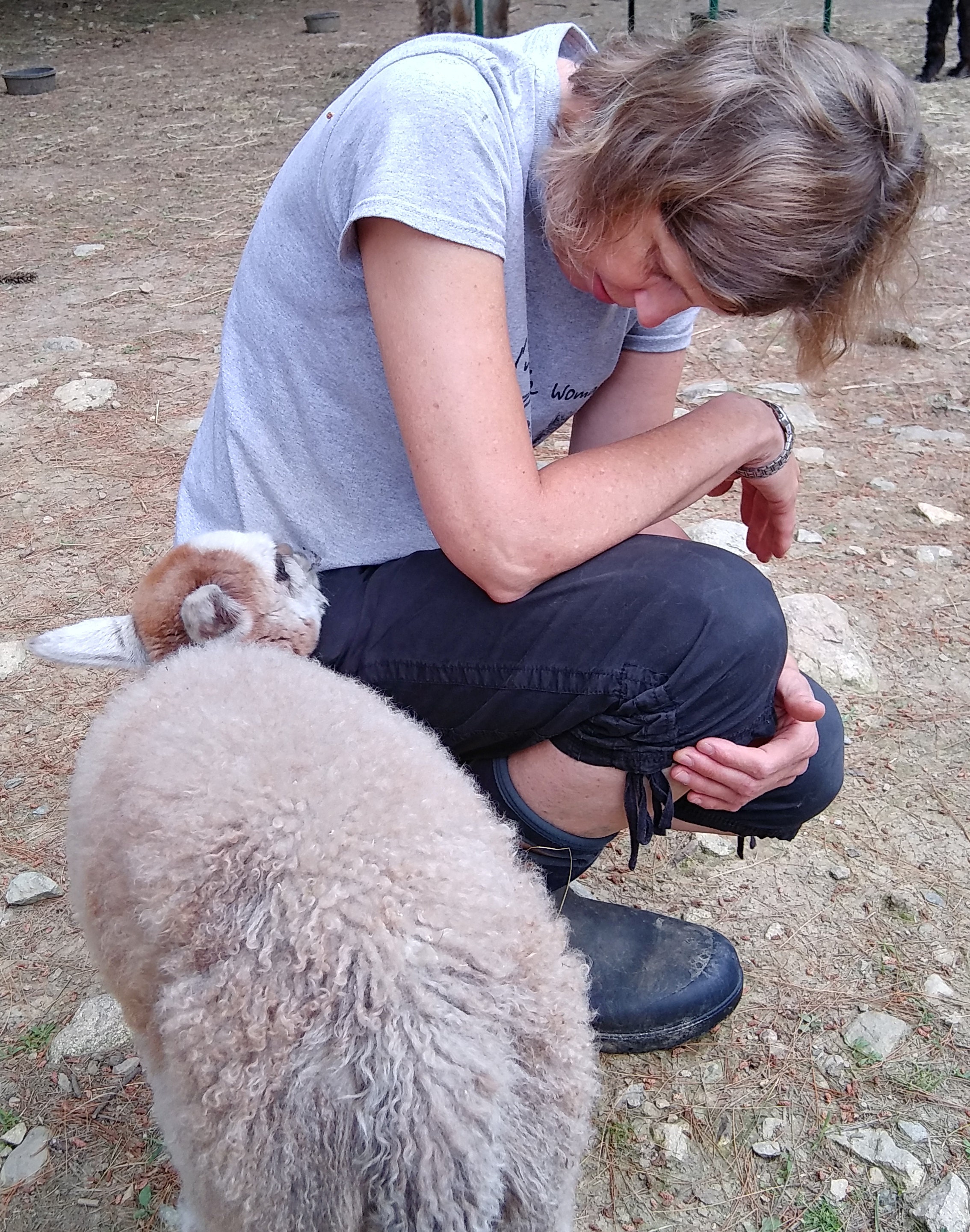 She and her husband have a flock of 17 alpacas. They raise them in as natural an environment as they can. Once a year, they are sheared, and then Karen cleans the fleece to send it off to the mill to be spun into fine yarns for hand-weaving and hand-knitting (that's where I come in!).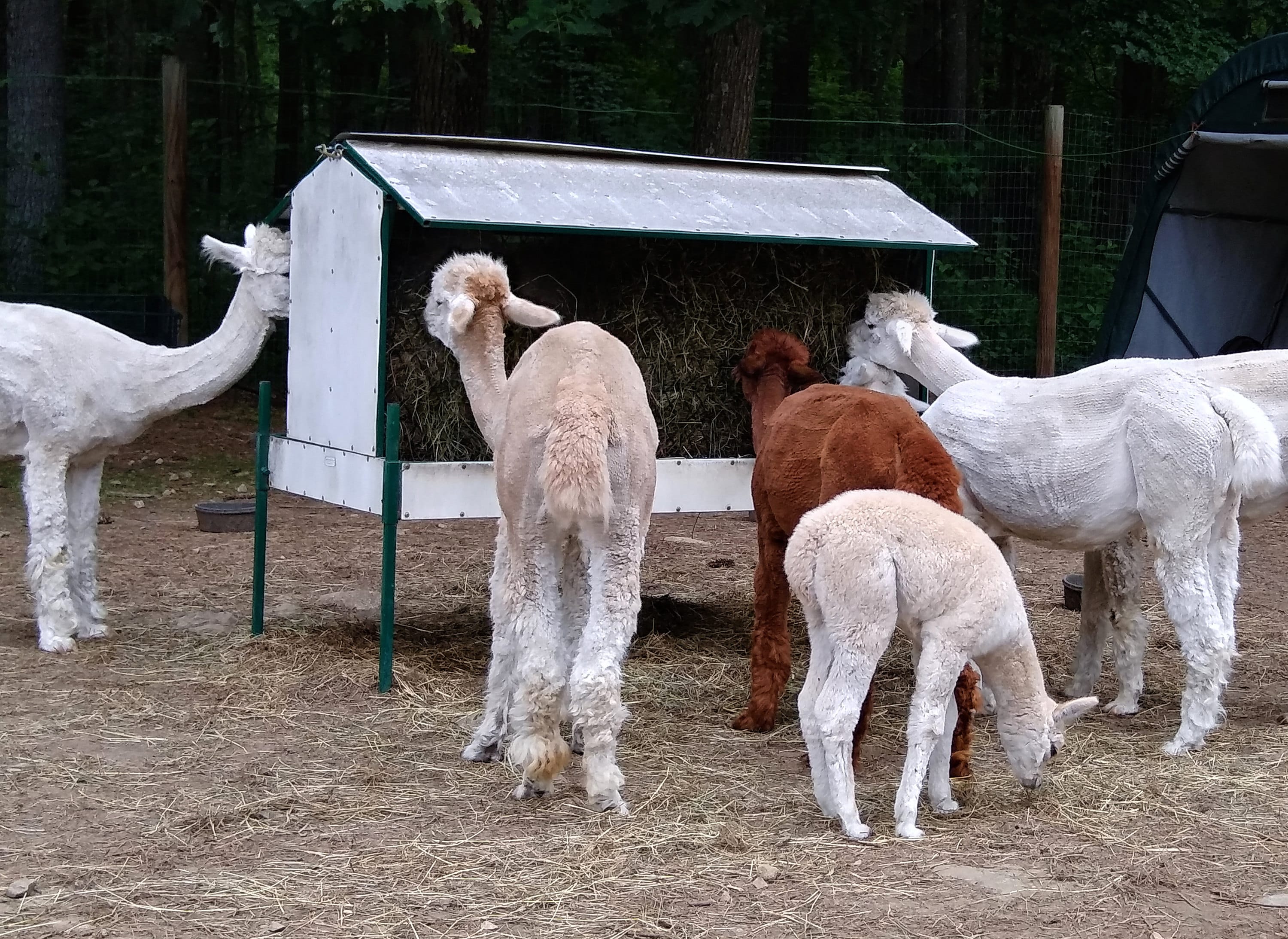 Several of these animals have won prizes for the quality of their fleece. Only the fleece from the saddle area of the animal gets used to make yarn for garments (the rest is used for rug and carpet yarn). This yarn is not dyed, resulting in a wonderful soft palette of grays, creams, tans and browns. 
I love working with this yarn. Even inthe summer, it feels so good in my hands, and the resulting hats and scarves are just luscious - and so warm in the winter. You can find them in my shop here: Borgstein Alpaca
I offer 2 styles of alpaca pompom beanies, one with the alpaca following each other around the hat and the second where they are face to face with hearts. There is also a tam with a button band. And a knitting kit to make your own hat. The kit innludes enough yarns in 2 colors to make a hat, a pre-made pompom to top the hat, and a knitting pattern.