So, in the fiber art world, there is a public art phenomenon known as "yarn bombing". Basically, artists knit/weave/crochet pieces of fabric that are used to cover and tie onto unexpected objects in our every day environment - railings, door knobs, bannisters, sign posts. tree trunks, branches, bicycle racks, hedges, etc. I  haven't ever really done a yarn bombing before. But when Hull Artists were invited to participate in a public art project ner the DCR Beach, I thought I would give it a try.
We were each given a white plastic buoy to transform somehow. Many people are painting theirs, but I decided to knit mine a personalized hat, much like the personalized baby hats I make. So I found some bulky weight cotton yarn in some funky summertime beach colors and knit up a swatch. I used the swatch to make up a grid. Then I measured the buoy and determined how many grid units I needed to cover it. I decided there was enough room to spell out NANTASKET and HULL MA on the long dimension, as you can see below.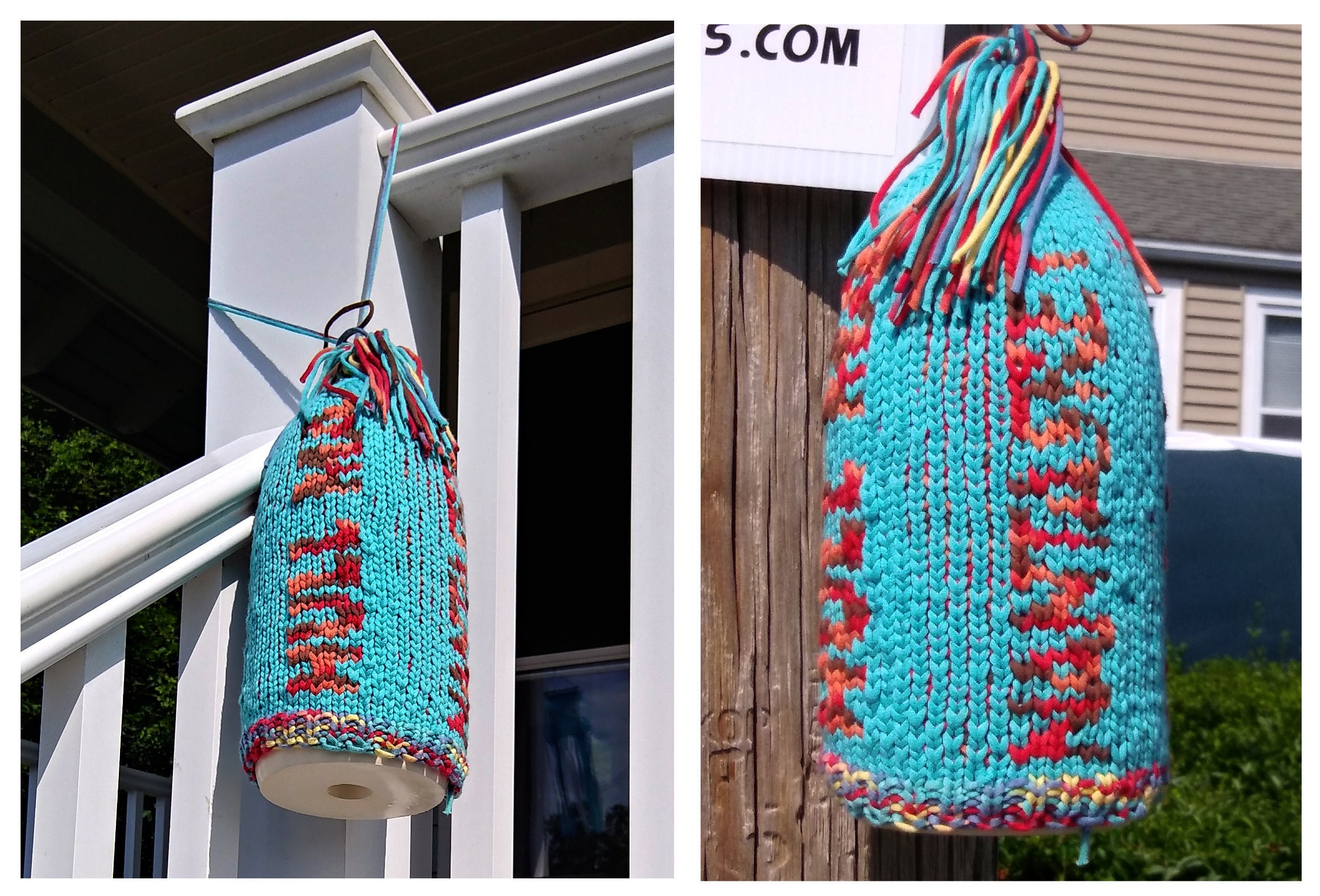 I was going to finish the top with a  pompom, but decided against that because these buoys will be mounted on poles that need to go through the buoys. Instead, I left a hole at the top (similar to the holes in ponytail hats) and made fringe around it. 
I have just dropped the finished buoy off at @Gallery Nantasket. I can't wait to see what everything will look like when it is all assembled. More pictures coming ...